Overview
Your gateway to the new workplace
Moffett Gateway embodies synergy and creativity,
sustainability and design, connection and access. With
modern amenities, direct access to light rail, and a
next-generation campus feel, it represents the future of
Silicon Valley innovation.
Site Features
15.531 acre campus
Two 7-Story Class A towers
612,796 rentable square feet
14,948-sq.-ft. fitness center
Ideal location at Highways 237 & 101
Immediately adjacent VTA Light Rail Station
Parking ratio: 3.3/1,000
Integrated 49,000-sq.-ft. central commons
LEED Certified Platinum
Location
Claim your place
Strategically located at the premium southeast gateway to Moffett Park, Moffett Gateway rises high above Silicon Valley, offering stunning views of the Santa Cruz Mountains and easy access to the Highway 237 and 101 commute junction.
With 612,796 square feet of LEED Certified Platinum, Class A office space on 15.531 acres; two 7-story towers; a 14,948 square-foot fitness center; and a 49,000-square-foot central commons, Moffett Gateway is your passage to the new workplace.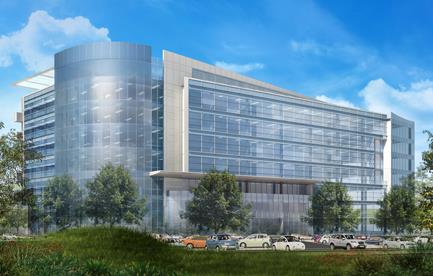 Sitemap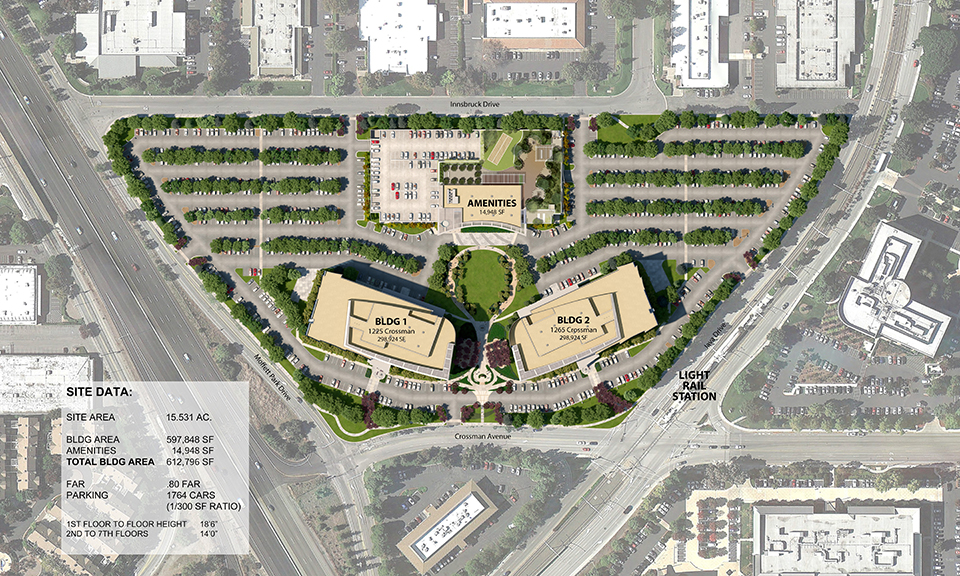 Contact
Initial occupancy Q1 2016
Developer
Jay Paul Company
Four Embarcadero Center, Suite 3620
San Francisco, CA 94111
415.263.7400
Leasing Information
Cornish & Carey Commercial
Newmark Knight Frank
Phil Mahoney 408.982.8430 philm@ccareynkf.com